Maintenance & Repairs
RELIABLE & SKILLED
Our in-house maintenance staff consists of highly skilled technicians (including licensed plumbers, electricians, and HVAC techs) who handle a wide scope of repairs.
All maintenance personnel are tracked via GPS to enhance efficiency and assure accuracy of billable hours.
Work orders are logged in our system so our property owners can track the progress of each and every repair
Technicians upload before and after photos on each job and include detailed notes of the work performed.
Material cost savings, derived from our high volume purchase orders with major suppliers such as Home Depot and Lowes, are passed along to our property owners. Our clients typically save north of 15% on most purchases.
24/7 contact line is available for after-hour emergency situations.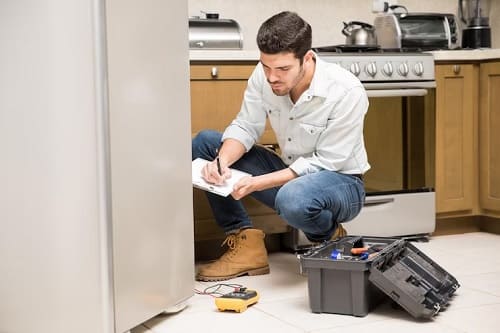 Experience Home the Proper Way
OUR SERVICE BENEFITS
Our maintenance department is the root of our property management company.
This department focuses on making sure that every one of our tenants is pleased with their housing. Unfortunately, issues within housing arise. Still, our maintenance department is always ready to fix these issues in a timely manner. With our experienced and certified maintenance crew, we can easily come to a proper and speedy solution.
Nevertheless, we concentrate on being proactive with our units. For this reason, we do thorough, routine checkups on all of our units, so we can prevent as many maintenance issues as possible.
Both our property owners and our tenants know that we'll respond automatically to any issue that they may encounter.
For any potential maintenance questions or concerns for our property owners, we are a quick phone call away.
Through a quick and simple use of their portal, tenants can log into their portal to submit a ticket order. We respond back within 1-2 business days. At this point, we make an appointment at the earliest convenience for the tenant.
Our crisis line is available 24/7 in case of any emergencies.
The superintendents in our buildings help to quickly take care of any minor issues.
Our maintenance crew is well-versed and extremely knowledgeable in the field.
Our entire maintenance crew is knowledgeable about a wide variety of tasks in their field.
Including but not limited to: landscaping, a/c, heating, etc.
A strong majority of our maintenance crew specializes in specific parts of their field.
Our licensed maintenance crew includes HVAC techs, electricians, and plumbers.
Exclusive Rental Opportunities