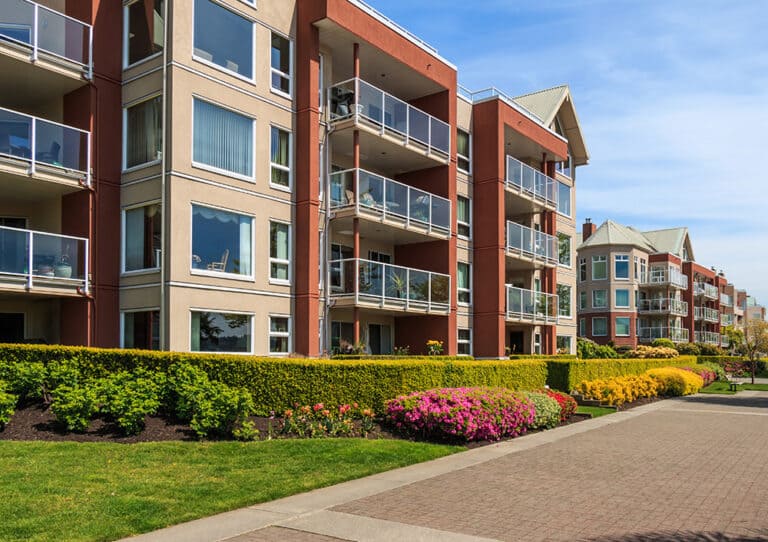 5 Steps for Renting Your First Apartment in Philadelphia
Philadelphia is one of the largest cities on the East Coast. Despite having more than 1.5 million residents, it never seems crowded. It somehow still carries the essence of that small-town feeling. You can enjoy the opportunities and benefits of being in a major metropolitan area without having to feel the craziness and rush of bigger cities like New York.
So if you're moving into the Brotherly Love city or planning to rent your first apartment there, these are 5 steps you should follow.
1. Determine Your Rent Budget:
Think about what you can pay comfortably, the general rule is using a max of 30% of your income for rent expenses, but of course this variates from person to person.
For students, for example, your rent plus your fixed student loan payment should be up to 43% of your income. Of course, if you plan to live in a costly area, the price that you're willing to pay would increase; consider getting a roommate or picking a smaller place to balance these expenses.
Fortunately, in Philadelphia the rent prices are pretty reasonable. For example, you can get a one-bedroom apartment close to downtown for around $1,440, a two-bedroom for around $1,700, or a three-bedroom apartment for around $2,098.
2. Consider Getting a Roommate:
To save on your expenses while getting a more spacious place, consider the idea of getting a roommate, Often a two-bedroom is only about $200 more a month, so you can cut your expenses almost in half. However, it would be at the cost of losing some privacy.
If you decide to have a roommate, be sure that it's a person who makes you feel comfortable. Set up some rules for the management and cleaning of the common areas to decrease the chances of causing disagreements. Try to get separated leases so you do not end up having to pay the full rent if your roommate flakes. Getting separate leases also helps you by not being affected by your roommate's bad credit.
3. Choose the Right Neighborhood for Your Lifestyle:
Defining the area where you want to live is one of the most important decisions that you need to make. Take into consideration the commute to your workplace. The farther your job is from your apartment, the higher the transportation costs will be. On the other side, living downtown is likely to be more expensive and louder. Calculate your living expenses and consider your priorities.
Fortunately, Philly has districts for all kinds of people, from very suburban and historic neighborhoods in the old city downtown/northwest to the University City in the west to the home of the stadiums for the Eagles at Lincoln Financial Field in the south to the new Liberty hometown crowded with young people and cool restaurants.
4. Take Your Time to Make a Decision
After you select the area, choose five properties to view at a time, so you don't get too exhausted or get confused with too many options. Consider taking pictures of each of the exteriors and interiors so that you can better remember the apartments.
Even if you're feeling pressured to make an immediate choice, you should take at least 24 hours to think about it. Compare and review all factors. Balance the pros and cons of each one, not only looking at pricing, but also location, safety, and distribution of that space.
5. Check Everything Before You Sign the Lease:
Take the time to check every tiny detail of your potential future apartment. Make sure that doors, locks, appliances, faucets, etc. work properly. If anything needs to be changed, you can either make a deal with the leasing agent to have it fixed before you sign the lease or fix it yourself for a reduced price of your first-month rent. Check-in with the landlord to see which utilities are included.
Finally, review your lease before signing it. Like the terms and conditions which we never tend to read when we sign up for a website, we tend to skip reading through the lease agreement, especially when we're in a rush. However, doing this will save you big headaches later. You will be certain what you're getting, know how much time you have to pay your lease before you start getting fee charges, what maintenance request the landlord company covers, which maintenance issues you would have to pay, etc. After reading this, ask questions about any doubts. If necessary, negotiate the terms.
If you're a foodie, an American history enthusiast, and enjoy all of the amenities of a major city (without the NYC price tag), moving to Philadelphia might be the right choice for you.