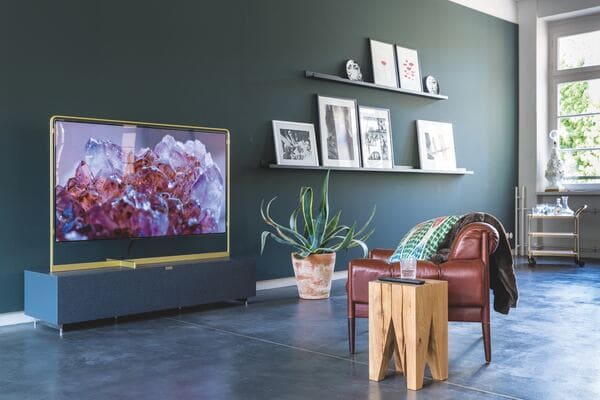 Top 9 Ways to Instantly Increase Your Apartment Size
Want to know how to turn your small apartment into a cozy and welcoming home? Quickly increase the size of your apartment in 9 efficient ways! If you've ever struggled with how to make the most of a small apartment, these are some good ideas you can start to implement.
1. Remove the Unnecessary
At the beginning of the 60's, the world economy blossomed. People were able to buy more than ever before. Because of this, American culture began to rapidly develop a consumerist mindset! Nowadays, many still believe that their happiness is dependent on physical assets. In very recent times, a mass surge of minimalism has risen. Minimalism encourages people to declutter and live an overall tidier lifestyle. It shows us how tidying up will help us create spaces of serenity and inspiration.  
Here are the basics for tidying up according to Marie Kondo:
Commit yourself to tidy up.
Imagine your ideal lifestyle.
Finish discarding first.
Tidy by category, not by location.
Follow the right order.
Ask yourself if it sparks joy.
2. Find an Open Concept
Having too many walls within an apartment can make it feel extremely cramped. Instead, when looking for apartments, choose those with an open concept. It instantly helps to expand the size of the room. This is especially true for studio apartments. However, a flaw of studios is that they don't allow for much privacy. Screens or curtains are great ways to gain that lost privacy.
Alongside screens and curtains, you can also create different "zones" using your furniture. For example, you can use the back of your sofa to act like a wall that divides one large living/dining room into two separate areas. Another trick is to use a bookcase as a divider between your bedroom and living spaces. Even different color lighting can create the illusion of divided spaces and give a surreal look.
3. Use Light, Neutral Colors
Using light neutral colors gives the sensation of a bigger space as it brings more light into a room. Keep most of the walls and big furniture as neutral colors. Contrast them with bright-toned accents. If this task seems too difficult, maintain a monochromatic look through each room for an easy way to brighten and enlarge a room. If you're extremely set on going with a darker palette, choose earthy and natural tones. They'll help to establish a larger appearance of a room while keeping your desired aesthetic in mind.
4. Optimize for Multi-Functional Furniture
Try to optimize every piece of furniture that you get for your apartment. Since every inch counts, try to save space by getting articles that can satisfy more than one function. This will not only save you space but also money.
Nowadays, there are so many options for incredibly versatile pieces of furniture on the market. For example, there are beds and chairs with additional storage space built into them. There are also size-adjustable tables, chairs that become tables or vice versa, and even movable elements that can be put away or hidden easily. Pick the type and style that suits you best.
5. Attach Furniture to the Wall
Save space by using cabinets and shelves attached to the wall. When shelves and cabinets don't reach the floors, there is an instant sensation of having more space. With some floating shelves, you can also create little spaces that bring life and color to a room. Alongside that, hanging a television saves you both money and space by not having to get an entire entertainment unit.
6. Enhance Strange Angles
Certain walls have unique angles. Some people view these angles as a burden since they don't know what to do with them. However, those walls are actually a perfect way to enhance the personality of your apartment. Don't be afraid to paint it in a bright bold color or add decorations, such as photos, paintings, mirrors, sculptures, or flowers. 
You can have most walls painted in white, plain furniture, and a small number of items, but adding life to one small wall can make a major difference to the overall look of the apartment.
7. Implement Geometric and Linear Prints
Try implementing varying geometric and linear prints throughout your apartment. This gives small spaces a sense of structure while also providing the illusion of additional length and width. Don't be afraid of overwhelming things with immensely large furniture. Oftentimes, if you go full throttle with a large sectional that hugs the walls and creates a horizontal line, you'll get a room that both seats a ton of people and feels super welcoming and cozy.
8. Choose the Right Furniture
Instead of using a bulky sofa plopped right on the floor that makes a small space look even smaller, focus on choosing accent furniture with delicate frames. This is another way to keep down the visual noise. Pieces with long tapered or cubical legs are a perfect choice! Use wooden pieces for a classic look, or shiny chromed metals for something more modern.
9. Add a Rug
Dealing with an unattractive floor? One of the best ideas to cover the unattractive floor with a pretty rug. This works whether you have hardwood, tile or carpet that's just not doing it for you.
Not only does a rug add style, but it also helps define zones in your layout. Plus, rugs are easy to roll up and transport, meaning you can invest knowing you'll be able to take it with you to any future apartments. Sometimes it's best to skip a rectangular rug and embrace an irregular option instead. After all, a rug that is clearly too big or too small will just draw attention to the size of your room. Instead, try an irregularly shaped rug, such as a cowhide rug or even a round rug. This will create a sense of flow and fill most of the floor space without drawing attention to the small size of your room.
The more of these tips and tricks that you'll implement throughout your apartment, the larger your apartment will appear. Which of these tips would you like to try out the most? Please let us know in the comments below! We would love to hear your thoughts.